Another free gallery of pink panty upskirt pics in public to celebrate the glorious talents some people have of catching these moments in time for all to see… with just a little bit of help from the wind in the last pic, which is always nice.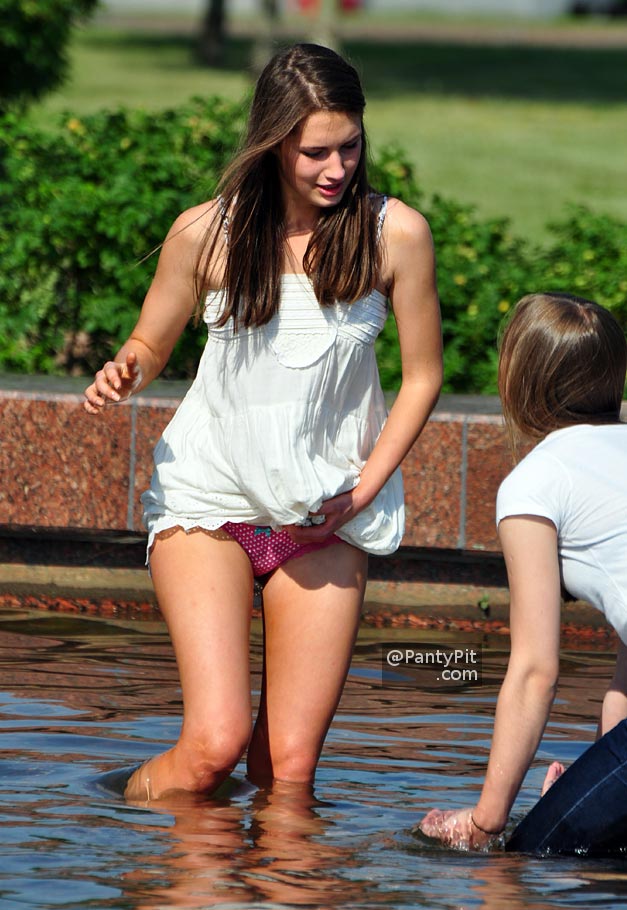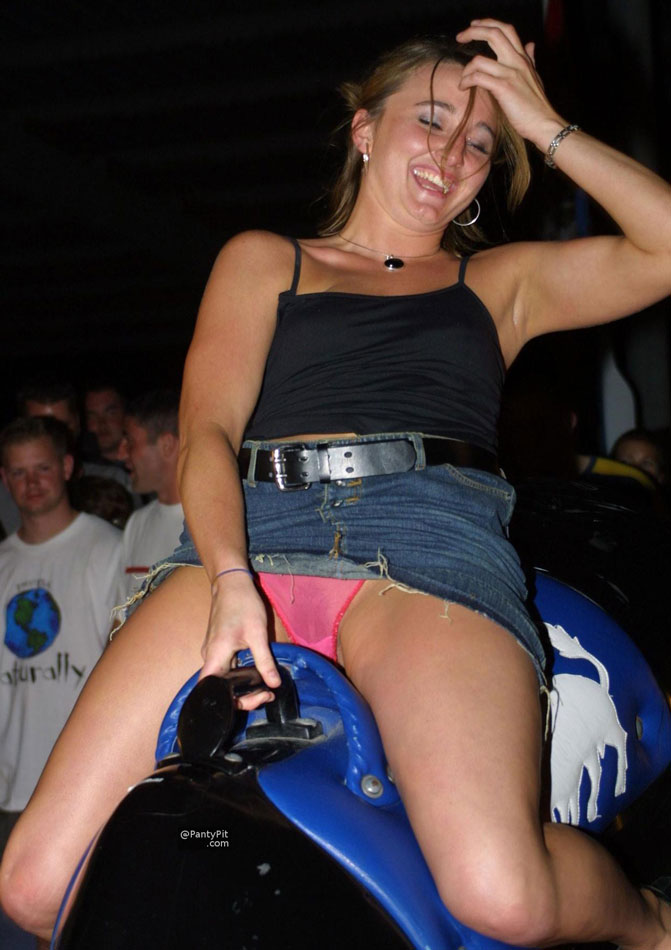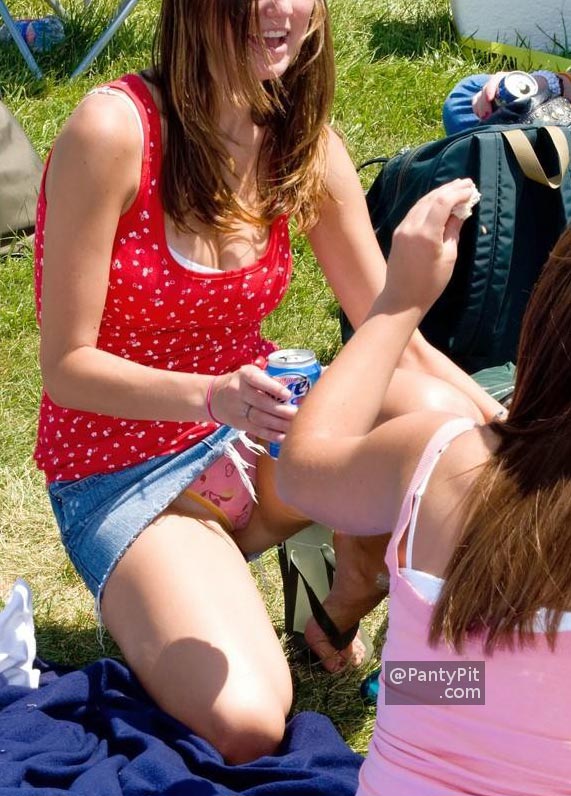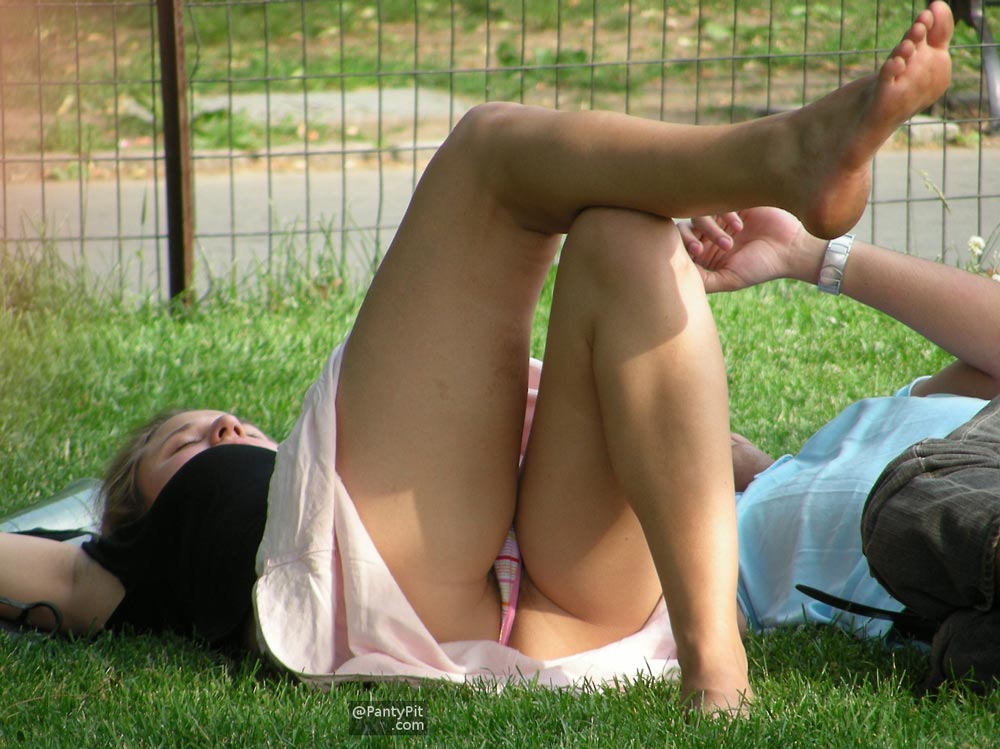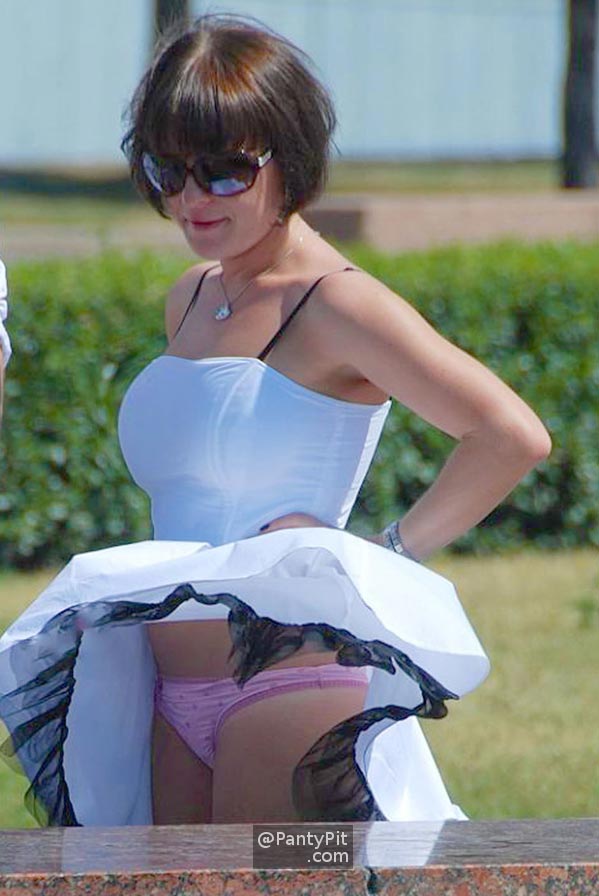 If you like these kinds of candid shots of sexy women and hot young college girls caught with their pink underwear showing in public then you should see the rest of the stuff I have here on my site. Just browse the categories in the menu for things like Candid or Upskirt and there should be enough picture galleries to peek at for a while.
Look at these candid fountain upskirt pics
She's in over her knees and all of the splashing is getting water all over her tiny white panties. Check out her fountain panty peek moment saved for all to admire. And then catch another sexy second in time as this busty young babe gives us an oops upskirt at the fountain in black lace underwear. Who will be caught slipping next… that is the question.
Do you want to know when I update this site with more free panty pics as soon as it happens? Then you need to follow me on Twitter @PantyPit and you will be among the first to know. Or you could just keep coming back and refreshing the main page until you find more pink panty upskirts and/or your fingers bleed… it's all up to you.