There's an update below these first two original pics so scroll and get to it. Any more pics of girls in wet white panties will be posted separately so enjoy this quick and sexy shower then use the search box to continue.
Soaking wet underwear from behind
It's better than a wet t-shirt contest… nothing beats seeing a woman wearing completely soaking wet cotton panties as you can see demonstrated above by our beautiful ass model for the day.
Just 2 pics this time. Yes, I know, she is a tease. But I couldn't resist posting at least this much. Her ass was irresistible and she made me do it.
Another cute wet panty girl showering in white underwear
Update: There is finally more than two images for the whole post now.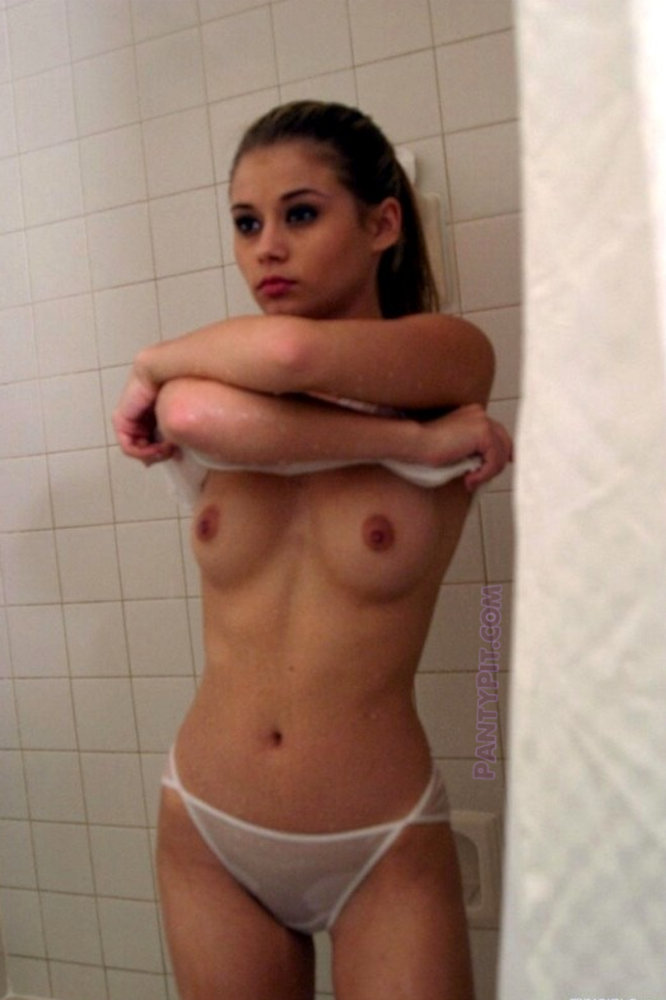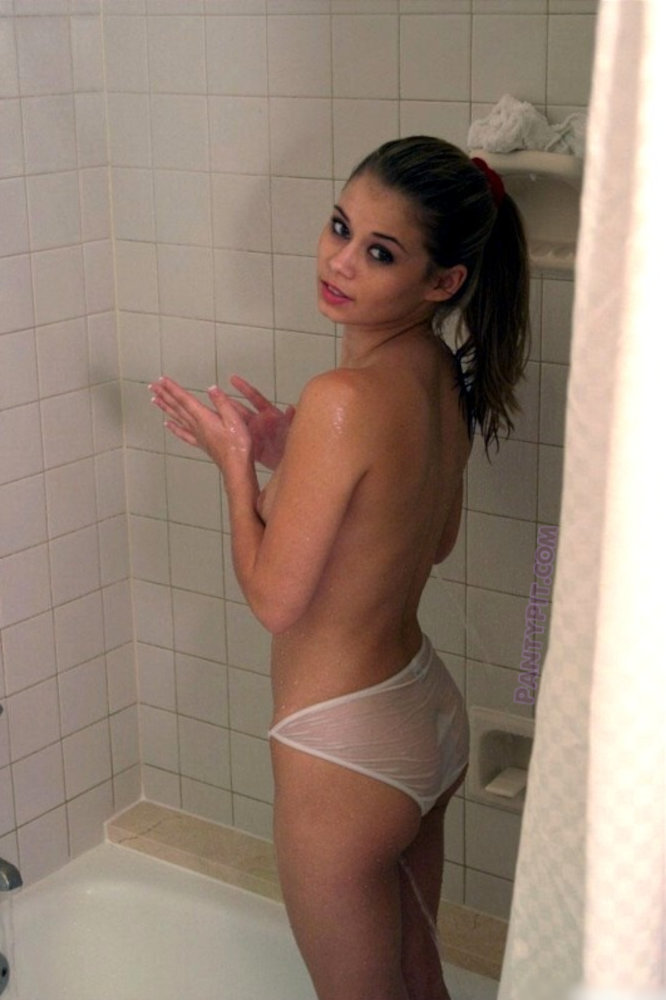 Here we have a nice college girl cutie with a fit body, perky small boobs and dark nipples that attract eyes wherever she goes.
Is that why she showers in wet underwear when she's at the gym? Trying to cover up and hide away? Or maybe it's true, what the other girls have been whispering about her… they say she does it all for attention.
The wet shirts, the tight cotton underwear, and the way she undresses almost in slow motion, as if she's deliberately posing and pointing her little tits around the room. That's what the other girls say.
Follow the PantyPit on Flickr if you have that, and eventually there will be a lot more there and on the website.