Click here for the full set of free pics
Catie Minx is back to put on another show. This time she's in a schoolgirl white panties and stockings outfit to tease everyone until the very end.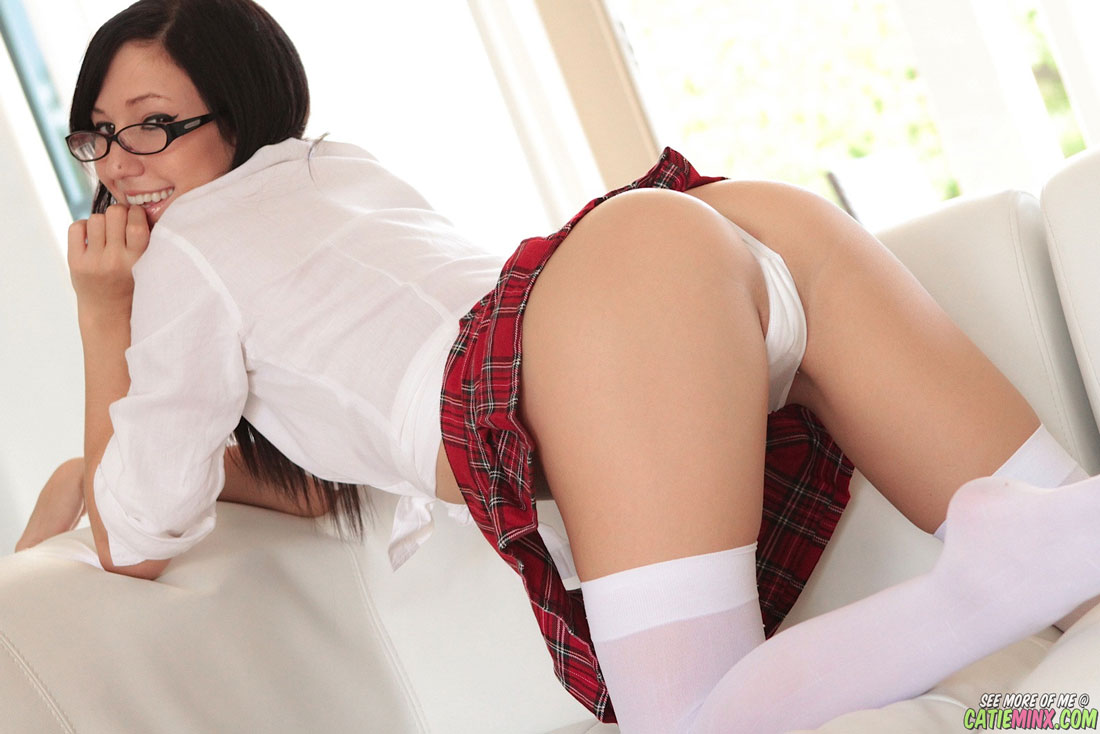 Are you in love yet? If not, you will be. Just take a look at the official This Years Model website if you need further proof that she is one of the cutest, naughtiest internet girls around. On that website you will find the complete collection of all of her pictures and videos in the highest quality available. And as you can see, she loves getting dressed up in many sexy outfits and uniforms.
More free schoolgirl white panties pics right here
Did you know you can search PantyPit for more of what you want? It's true. Just type something in the search box over there in the menu. You could also browse through the tags further down the menu, perhaps to check out more schoolgirl panty porn or something more general such as girls in white panties if you like. And if you like this style of pictures, take a look at the teasing in panties archive for more of that.
Bonus: More free pics of Catie Minx in white panties and stockings!
Yes, you read that right. Not one but two photo shoots featuring Catie Minx looking wonderful in white.
And finally, all that's left to do is relax
Just a couple of images with Catie Minx having a bubble bath with her favorite toy. After a long day at work trying on so many different bras and underwear, it's time to relax.
Don't forget to check back later for more pretty panties and sweet nude models.