A quick free gallery just to show the simple pleasures of a young blonde pulling panties to the side to show her most intimate places.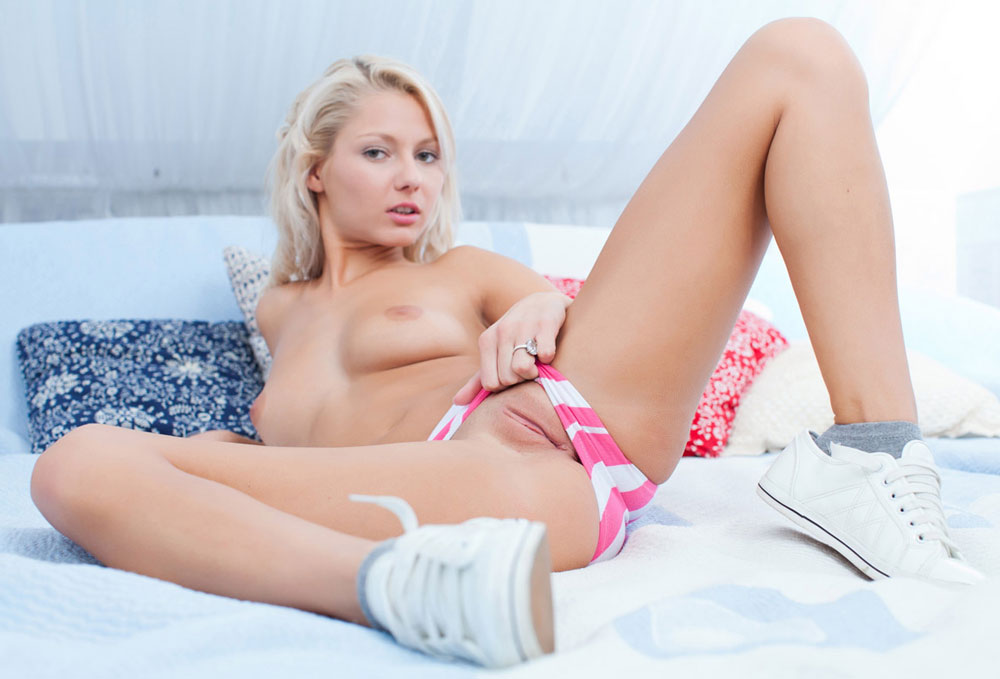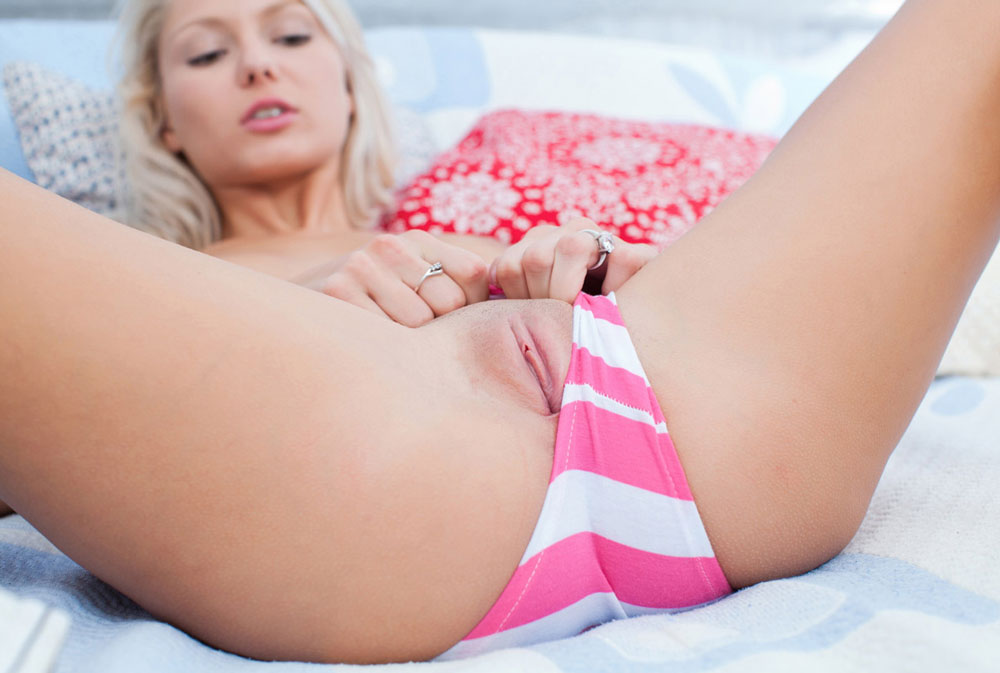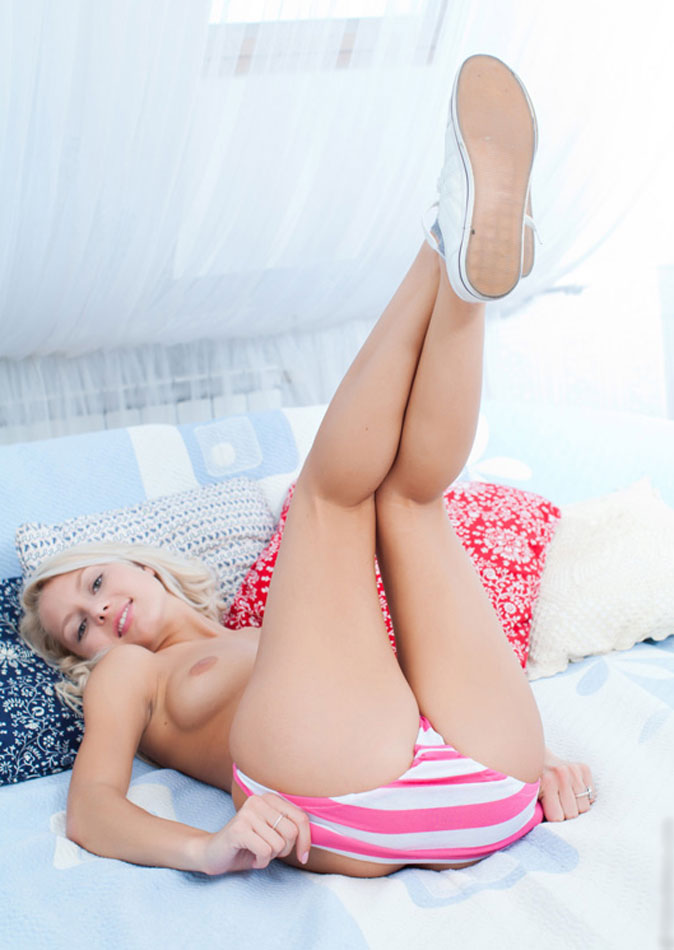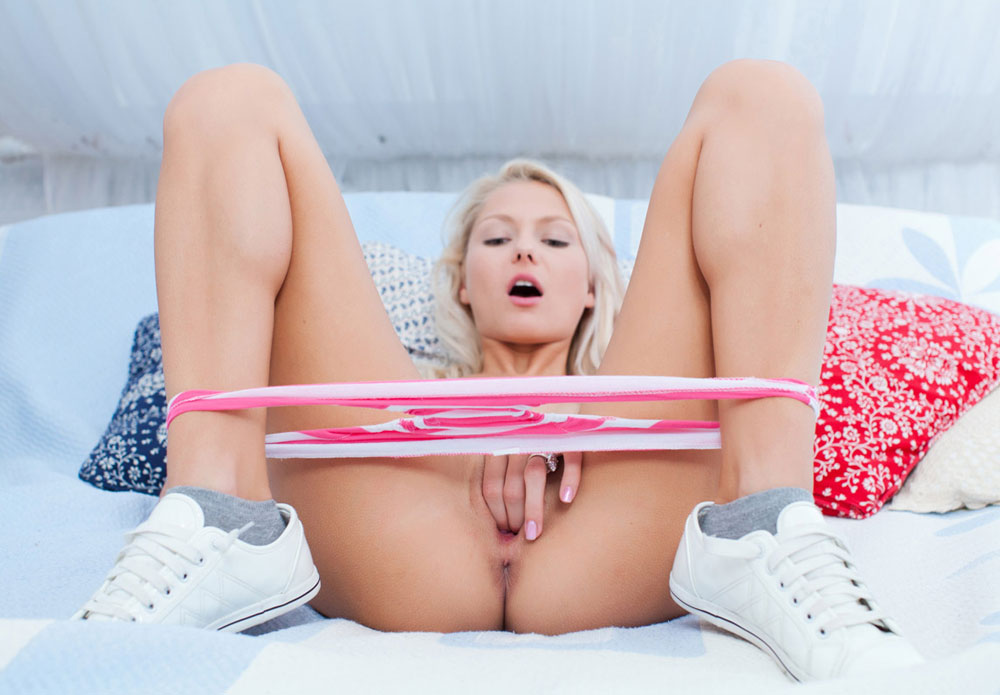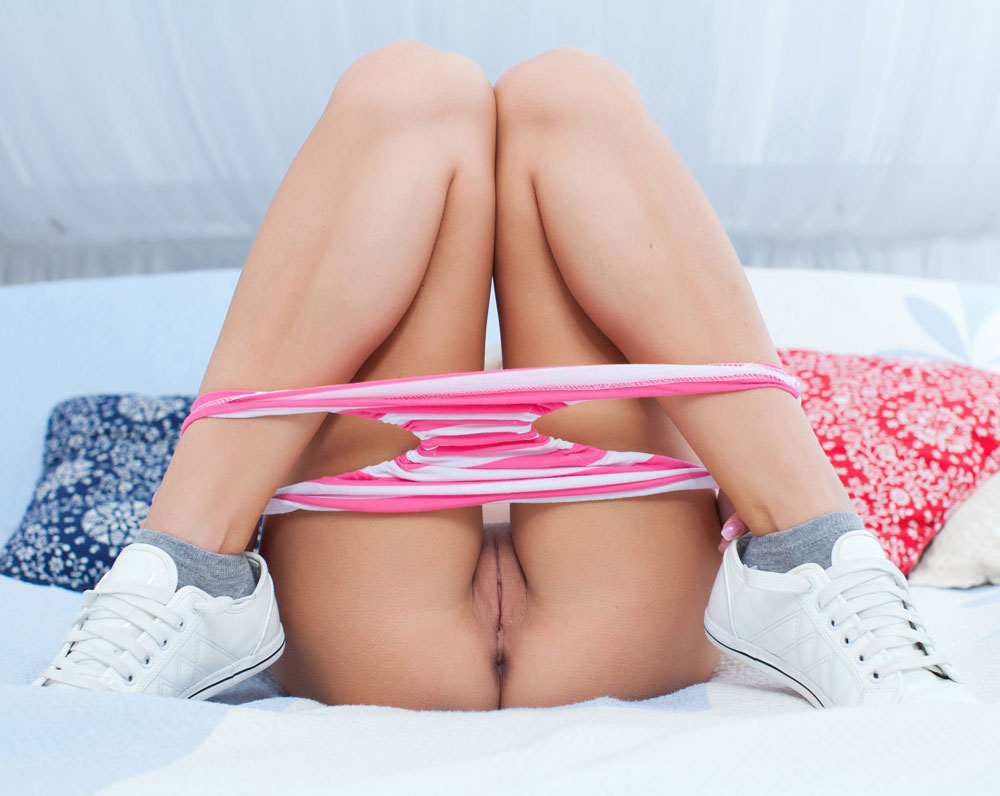 I love it when these hot girls don't completely take off their underwear before masturbating or having sex… it's so much better when they just leave their pretty panties dangling from their ankles or pulled to the side like this. Getting completely nude before the action even starts is so overrated, if you ask me.
Remember you can follow me on Twitter @PantyPit if you want to stay up to date and get notifications when I upload new galleries here.