She's definitely in princess mode right here. Check out this set of Ariana Grande upskirt pics and don't miss the GIFs further down the page. Some of the images have been updated to higher quality since this post when up.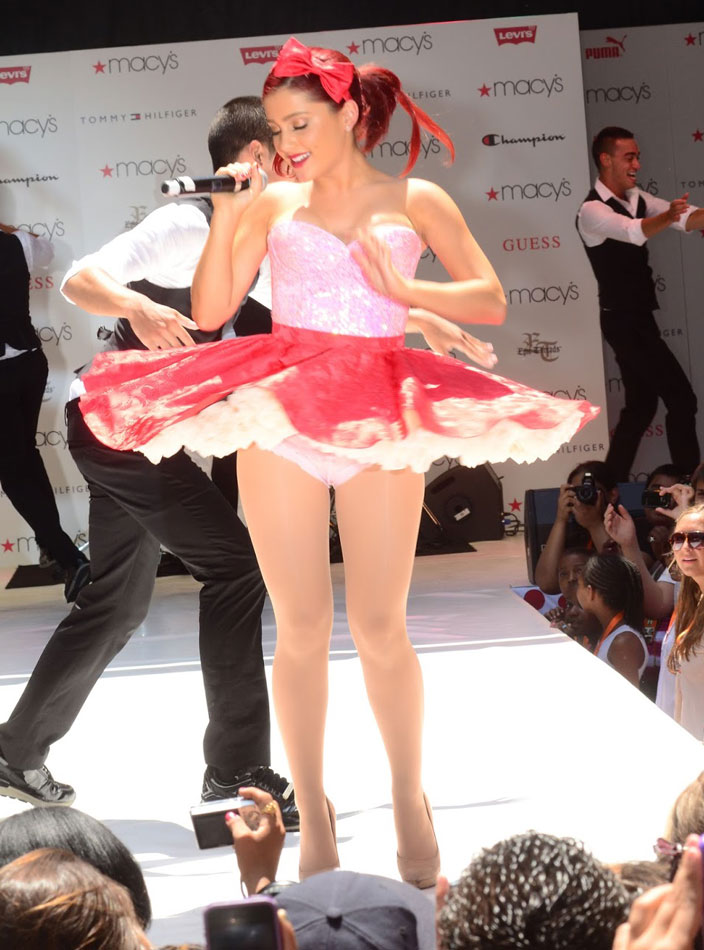 Showing Her Ass in Cute Pink Panties
It's almost as if she knew that pretty little dress would just fly away and expose her panties like that. She wants everyone to see how hot her ass looks. So, let's take a look at a couple of wardrobe changes.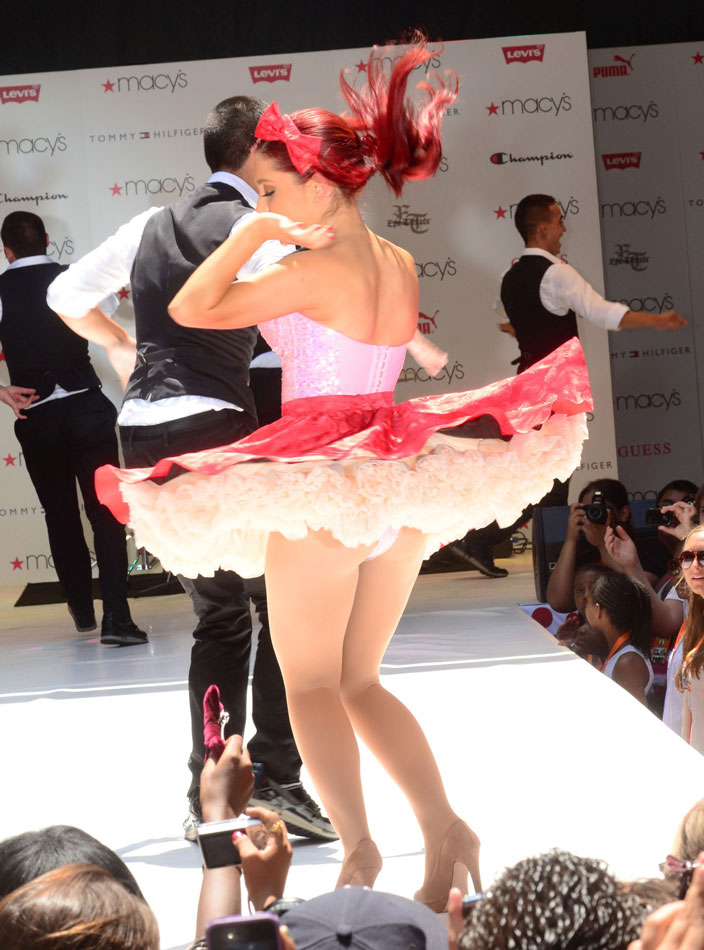 The Tongue That Made Her a Star
Professionally, of course. Ariana Grande is pictured below using her sweet, tempting tongue to sing. The radioactive redhead has more to show below. Keep scrolling for the GIF.
Ariana Grande upskirt pics animation
The pictures above are from 2 different events where Ariana Grande was singing a few songs and dancing around a little. Her little skirt caught some air as she twirled around and it lifted up enough to give us some sweet upskirt shots of her cute ass and sexy legs. I'm sure the crowd got more of a show than this too… but this stuff is great anyway. A bouncy, frilly skirt and cheeky pink underwear are always good together.
More of Ariana on PantyPit
Continue the journey with more of Ariana Grande flashing her sexy ass at concerts in another free gallery. And stay tuned for the very last image in yet another concert upskirt gallery Still need more? Then get this one… a free set of pics of Ari teasing in a hot schoolgirl outfit with mini skirt, knee-high socks and heels. She always puts on a show, and her clothing choice is usually just what we need. There's more… but that's what the search box is for.
There must be a few more Ariana Grande upskirt pics around somewhere but I haven't found all of them yet. You can always leave a comment if you have something to add and I will check it out. But until then, she leaves with a kiss.
Video Time With Singing, Dancing and Panty Flashing Fun
You can watch the video on YouTube here if you want. It's over 9 minutes though, and I think I got the best shots here already… but don't let me stop you.